Friday - 13 July 2007
YSA Dance - Seattle - 80ís Night

Since Seattle dances have proven in the past to be low in attendance, the College Heights crew decided to make it fun and represent by going back a couple decades. We started out going to the Goodwill to perfect our 80ís attire. We had fun picking out the most atrocious outfits for each other and finding our own 80ís style. We later reconvened at the dance, where, before we arrived, had the usual low turnout (4). We walked in fashionably late in what was fashionable about 20 years ago. We danced, looking ridiculous yet totally awesome. After the dance, we caravanned to Minnie's Cafe, (101 Denny Way), where we ate some good food and put the 80ís to rest.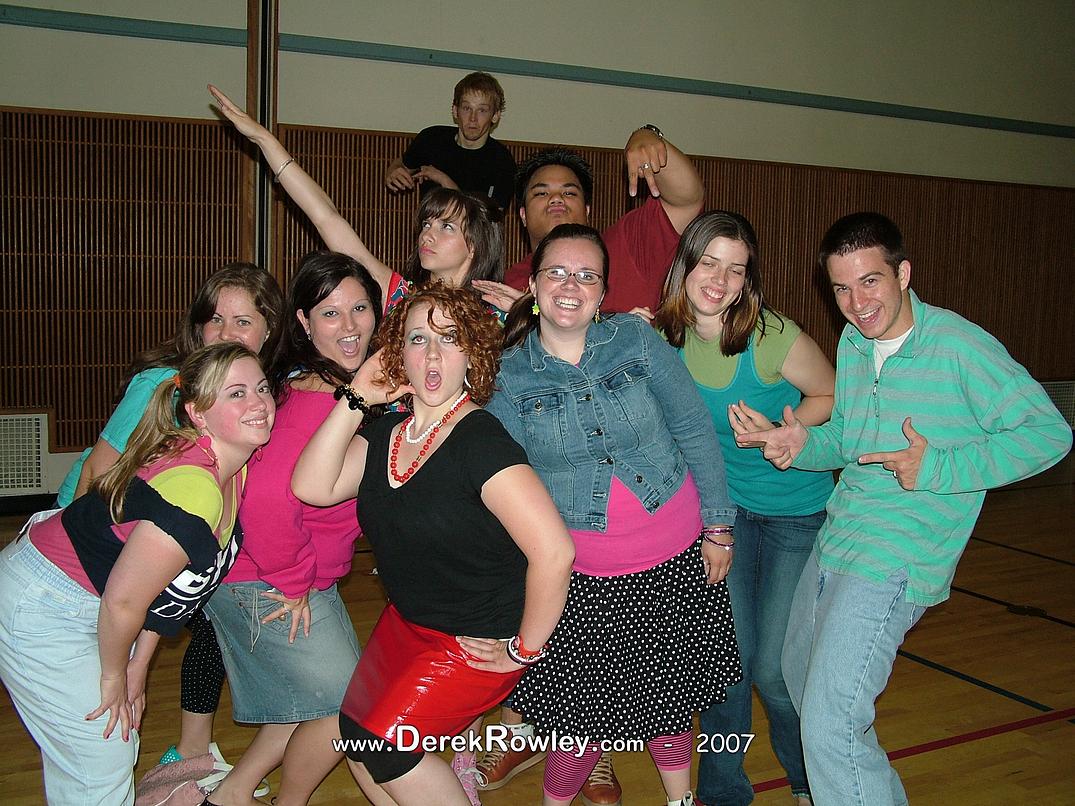 Emily Jolley, Sariah Hubbell, Cassie Olson, Lisa Flowers, Katie Holbrook, Carley Lovejoy, Clint Aalona, Flora Leavitt, Derek Rowley, (Bobbie in the back).
Not Pictured: Mike Lovejoy, Stephanie, Jeff Smith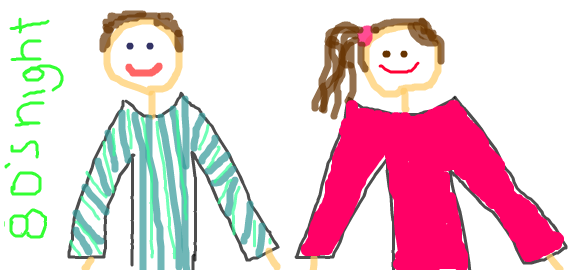 Derek Rowley & Cassie Olson (Drawing by Cassie Olson at 4 am)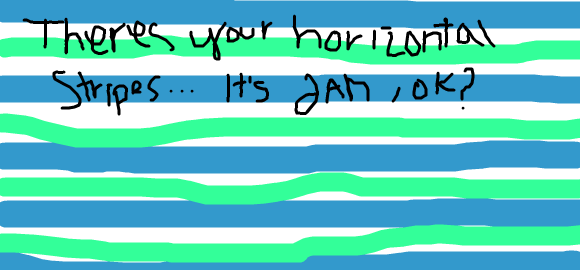 Derek's Horizontal Stripes (Drawing by Cassie Olson at 2 am)